Michael D. Moss, Ph.D.
Information Technology Research Scientist | Data Scientist | Writer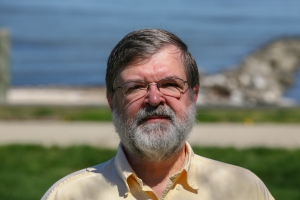 I tell stories with numbers. As an information technology research scientist and data scientist, I am passionate regarding the use of quantitative and qualitative data to optimize a company's decision-making process and facilitate its growth.
During my 13 years of IT experience, I served as a software engineer, systems engineer, and technical manager. Leveraging my strong background in technical/operational management, system design, application/database development, and COTS integration, I lead teams and provide applications that facilitate process improvement.
My technical contributions resulted in professional recognition, to include the Lockheed Martin Spot Award for Outstanding Effort Contributing to Mission Success (twice) and the Lockheed Martin Certificate of Appreciation for Outstanding Effort Contributing to Program Success.
From an academic perspective, I completed in-depth training with respect to various quantitative and qualitative research methodologies. As a result, I am proficient in data exploration, pattern recognition, and analysis. Additionally, I have over five years of experience conducting intensive research within the information technology industry.
I have a doctoral degree (with distinction) in information technology with a specialization in information security. I also hold graduate degrees in applied economics (MA) and administrative organization & management (MPA). My academic efforts have resulted in my induction into The Honor Society of Phi Kappa Phi (signifying my standing within the top 2% of my graduate school) and Omicron Delta Epsilon, International Honor Society in Economics.
Approaching  my work with a strong sense of urgency and professionalism, I work well under pressure and in dynamic environments. I offer insatiable curiosity and passion, as well as the ability to work effectively and efficiently as part of a team. If you are looking for a self-starter, possessing an extreme attention to detail (honed by my military and engineering experience) and the ability to prioritize and track multiple projects, perhaps my background may be of interest.
I am at my best when using my well-developed, analytical approach to solving problems. As a leader, I am goal-orientated and provide guidance, respect, and encouragement to my team members.
While working in both professional and academic environments, I have developed the following personal qualities:
Ability to make good decisions quickly

Analytical, inquiring, logic mindedness

Ability to work well under pressure and willingness to work hard

Competitiveness, enjoyment of challenge

Through, organized, and efficient

Excellent time management skills

Resourceful, determined, and persistent

Sensitive to different perspectives
Michael D. Moss, Ph.D. at a Glance
Massive Open Online Courses